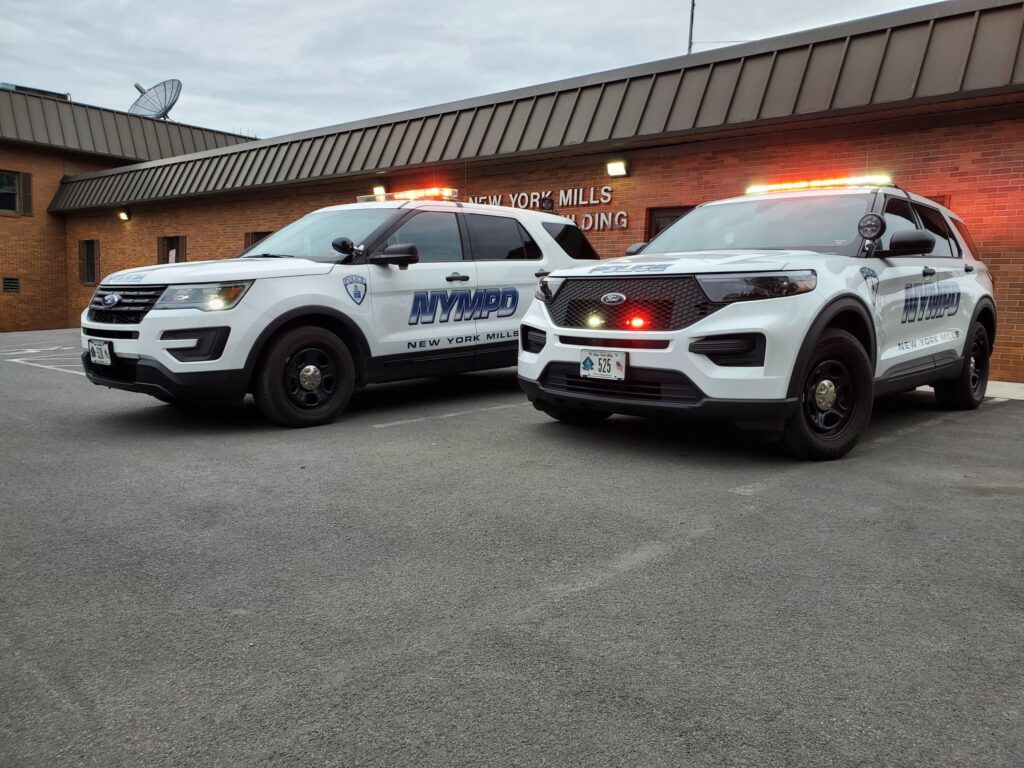 The New York Mills Police Department provides 24/7 Police services to the residents of the Village of New York Mills. The NYMPD employs 5 Full-time officers including 1 Chief of Police and 1 Sergeant in addition to 8 part-time officers.
Crime prevention & safety tips:
911 is for immediate help, do not hesitate to call if you feel you are in need of police or medical assistance or if you witness an event you feel needs police attention. People often contact us days or weeks after they see suspicious activities which makes investigating potential crimes difficult. Please, if you feel something is "out of place" or witness a crime, contact us immediately.
Be cautious of giving any personal information to anyone, whether by mail, over the phone, computer, or to persons that may approach your home. Numerous "scams" are prevalent today and be aware people going door to door in the village offering any services must have a permit issued by the village to do so. If you encounter these situations please contact our office.
Be aware of children, joggers, walkers, and bicyclists, as these individuals are on our village streets all hours of the day. Please drive responsibly and obey all traffic laws to ensure everyone's safety.
Keep homes and vehicles locked when unattended.
Disclaimer
This PDchief@nymills.com email is to be used for information purposes only. This email is not to be used to file complaints or request any police services. Please call 315-736-6623 or 911 for immediate assistance. Thank you.

Hours of Operation:
24 hours a day, 7 days a week